The Roots
"The roots of the righteous grow deep."
"Proverbs 12:3b
Victory Christian School was founded in 1981 in Hillsborough County, Florida, when Carl and Geneva Diane Cornwell began as teachers in the parent-directed education of the last three of their eight children. A year later, friends of the Cornwells sought council in beginning a family academic commitment to home educate their own children. From there, the "C.H.I.E.F." began (Christian Home Interdependent Educators Fellowship) and shortly, thereafter, and with a sense of creativity, "The C.H.I.E.F. Workshop" was born. (For ten years the Cornwells traveled many thou- sands of miles instructing home educating parents to be better teachers, while making a concerted effort in assisting them in doing things right the first time.) The third year brought an expansion of membership to C.H.I.E.F., which included parent/ teachers who desired support and camaraderie, but did not wish to register with VCS.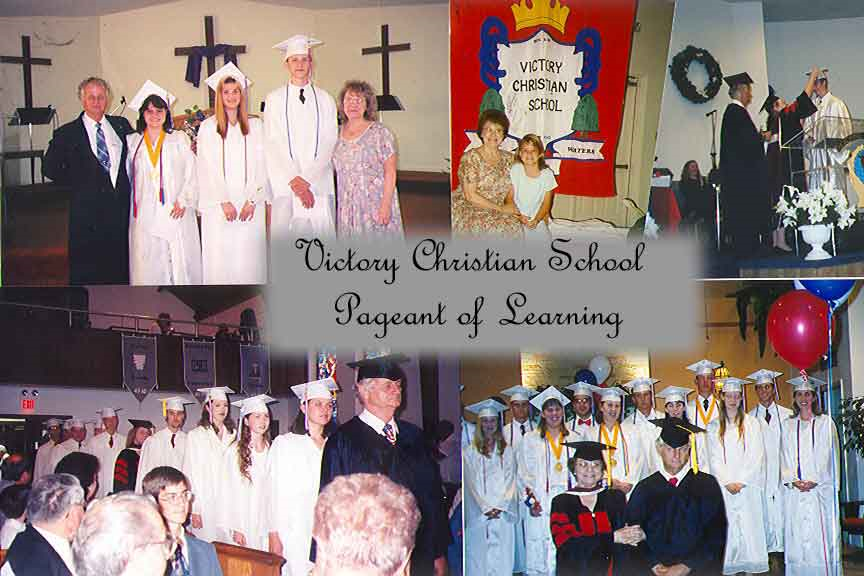 In the school's history more than 3,000 students and their parents have been influenced by the integrity, commitment and equity of the VCS leadership. Victory Christian School's scope encompasses Bible believers in Christ, with all member-families having the same goals; that of training their children in Godly wisdom and Christian character, teaching their children how to be leaders of their future families, while developing knowledge of self-government and their Godly heritage by educating them in the academics of basic and content subjects, using the Bible as the main resource for curriculum.
Victory Christian School is a satellite system of private schools, which provides enrollment for parent directed education.
VCS is a legal option to families for meeting the compulsory attendance requirements in Florida (Reg. # 210138). Because of its national accreditation membership VCS also meets the compulsory attendance for all other States in the Union. The school has been accredited since 1986 and presently holds it credentials through National Association of Private Schools, Oklahoma City, OK. VCS is a Member of College Board, which publishes the Scholastic Aptitude / National Merit Scholarship Qualifying Test. (In 1997, 2001, and 2004 VCS had Junior Secondary School students who were awarded a "Letter of Commendation" from the National Merit Scholarship Foundation.)
Beginning in 2002 VCS had established campuses in nearly 1/3 of Florida's 67 counties, with many such campuses outside of the State as well. Victory Christian School's founders, the Cornwells, both hold degrees from Freedom Christian University, located in Port St. Lucie, Florida. Bro. Carl has his Bachelor's degree in Agricultural Science Education, and his wife, Geneva Diane, has her Doctorate in Education, with an emphasis on curriculum development for the individual student. The Cornwells both hold ministerial ordination credentials. They have a combined nearly 50 years in the teaching field and have been ministers of the gospel since 1978. They have dedicated the rest of their lives in assisting parents in home education.